Things you didn't know about Charles & Diana's wedding
Werethey bad omens?
Pascaline Potdevin / Madame Figaro
11-August-2020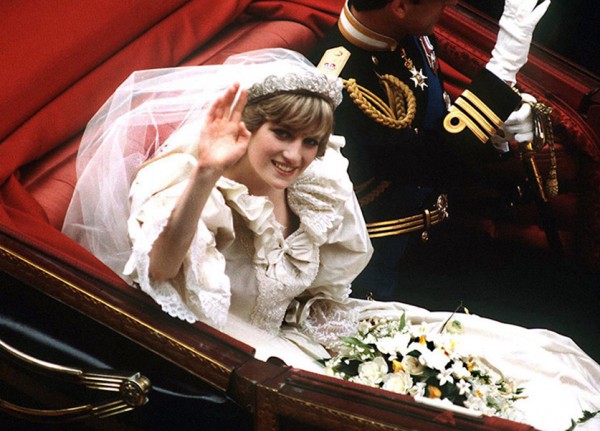 Bad omens or wrong moves due to stress? The wedding of the century, celebrated on July 29, 1981, has witnessed unforeseen events, incidents, even failed acts. Thirty-nine years after the wedding, we're back to those moments that would have been avoided.
It was the "wedding of the century", applauded by two million people in London and watched by 750 million viewers worldwide. The wedding of Prince Charles and Diana Spencer was a true prince-princess wedding in every way, with a meringue dress, 3,500 handpicked guests, and greetings to the crowd from a golden carriage. Every detail in the ceremony of July 29, 1981, was planned, except some failures and incidents that occurred.
The retouched dress
With its puffy sleeves, pearls and lace of the 16th century, Diana's wedding dress designed by Welsh David Emanuel and his ex-wife Elizabeth, was one of the most re-created designs of all time. However, it was one of the most retouched dresses, according to Sunday Express.
The future Princess of Wales had lost 14 centimeters from her waist within few weeks before the wedding. Some final stitching had to be made as well on the bustier of the dress, while Diana was wearing it on her big day.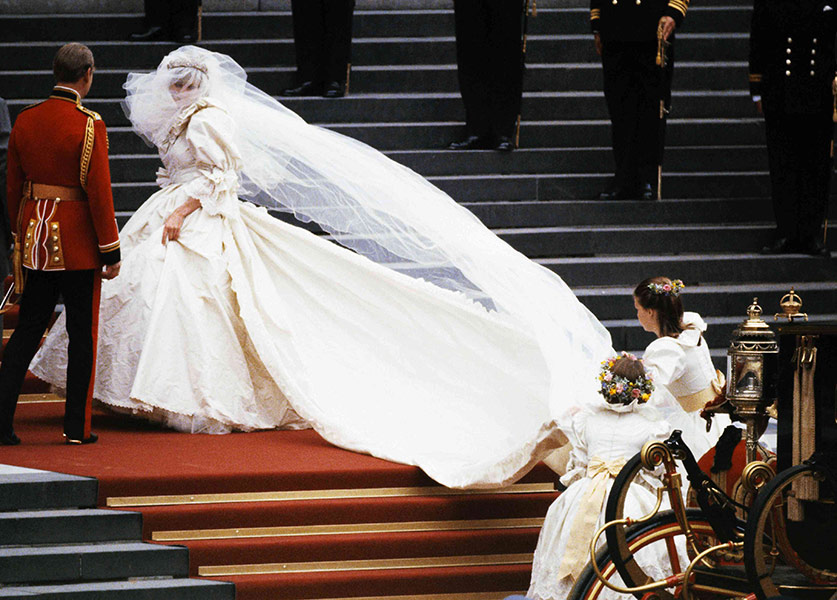 Spilled Perfume
Just before making her entrance to Saint-Paul cathedral, Lady Diana spilled part of her perfume on the dress, while spraying a little on her wrists. Barbara Daily revealed to People magazine that it was an awkward moment. She actually advised her to walk the aisle while slightly resting her hand on the fabric to hide the spilled perfume. Princess Diana didn't just grab her dress' skirt to avoid stepping on it, as her wedding photos shows.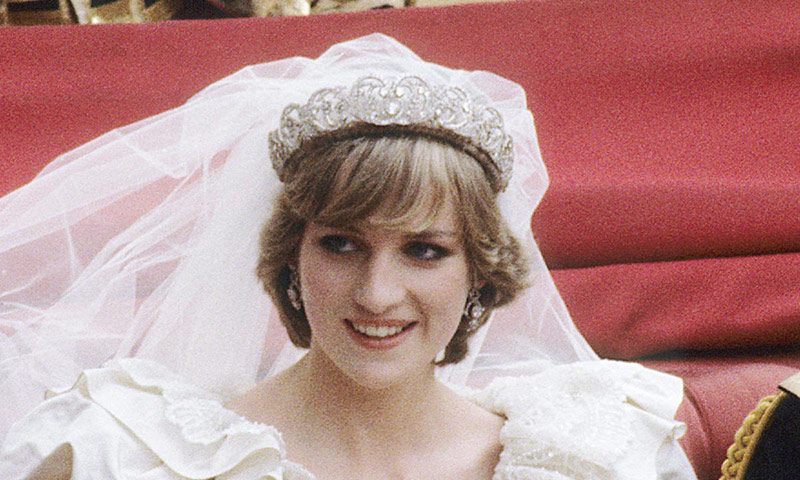 Mixed names
Charles and Diana's vows exchange is historic for two reasons: first, because Diana refused to say that she would "obey" Prince Charles during their wedding vows. Second, because Princess of Wales made a mistake while saying the order of Prince Charles' long name, according to Sunday Express. Diana must say: "Charles Philip Arthur George, I take you for husband," but instead she said during the ceremony: "Philip Charles Arthur George." Prince Andrew can address this little joke to the Princess: "It was my father, whom you took for a husband."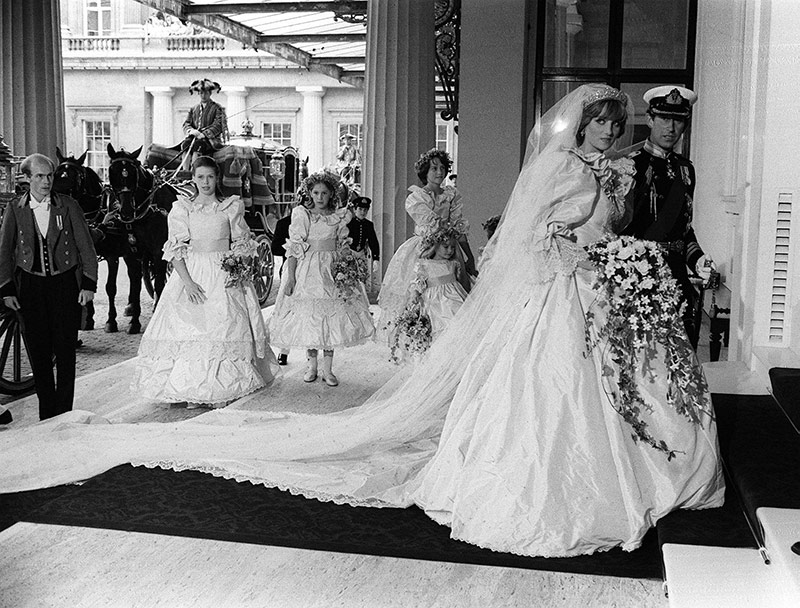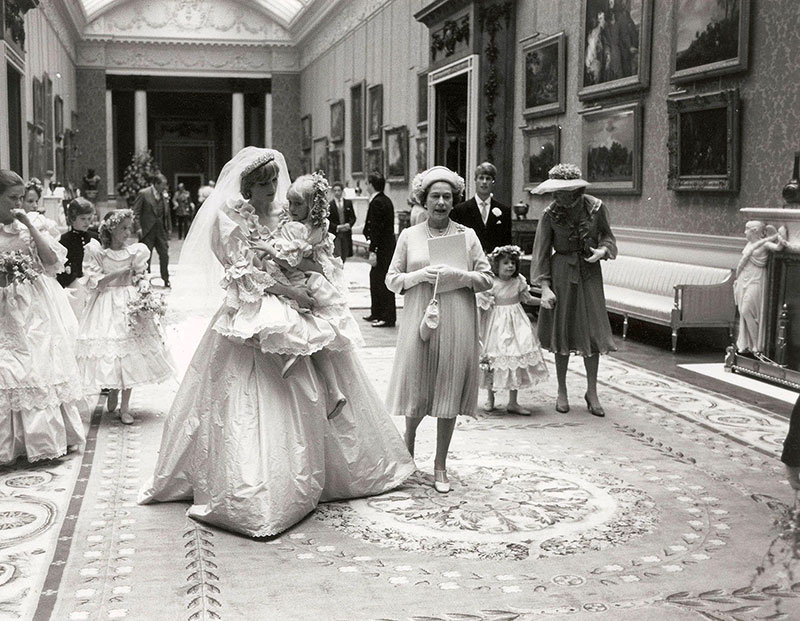 The forgotten kiss
Once declared husband and wife, usually the first thing couples do is exchange a kiss, everyone except Charles and Diana. Sunday Express says that the couple would have simply forgotten. However, they exchanged that forgotten kiss, hours later on the balcony of Buckingham Palace, inaugurating a tradition followed by his brother Andrew and their son William, but not by Harry, who married at Windsor Palace.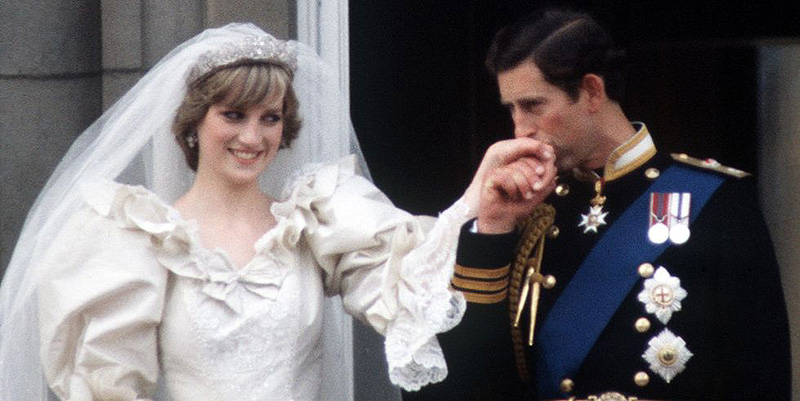 Declined invitations
Would you be crazy to refuse to attend the "wedding of the century"? No, but avoiding a political conflict. Among the prestigious guests who declined their invitations were King Juan Carlos and Queen Sofia of Spain. As revealed by the New York Times, their decision resulted from the plan of Prince Charles and Lady Diana Spencer to board at Gibraltar for their honeymoon, which was a subject of conflict at the time, between England and Spain.
Other declined invitations were explained on BBC's History Extra: Greek President Konstantinos Karamanlis, was upset that Constantine II of Greece, monarch in exile and friend of the young groom, had been invited as "King of the Hellenes". As well as Irish President Patrick Hillery, whose presence would have been delicate in the midst of the North Irish conflict.
Several diplomatic incidents would have resulted in much more serious consequences than a stain on a retouched dress.
Not to mention that Camilla Parker-Bowles, the second wife of Prince Charles, was among the guests.