Stars celebrated Valentine's Day with sweet Instagram posts
Christina Jaber
15-February-2021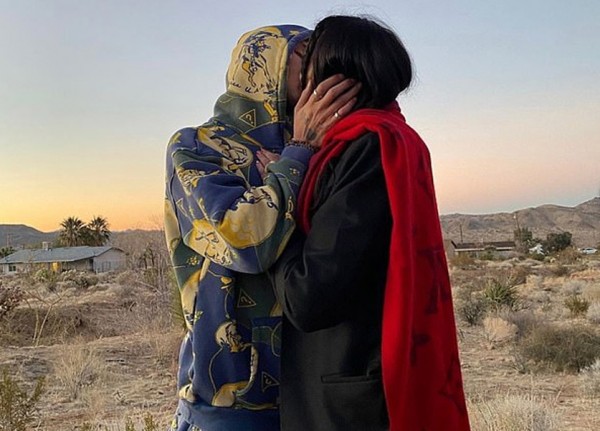 Yesterday the whole world celebrated Valentine's Day, and social media was full of heartwarming love messages. Although the majority of us celebrated by staying at home, due to the ongoing pandemic, the 14th of February was definitely not cancelled and it has been just as romantic as before. And if you're wondering how celebrities spent this beautiful love-themed weekend, then here are some sweet Instagram posts stars chose to share with their followers.
Gigi Hadid
In addition to some flowers shots around the house she shared in her story on Instagram, the supermodel also posted a picture with Zayn Malik expressing her love and appreciation of all the Valentines they'll spend "together forever".
Dua Lipa
Dua Lipa shared some romantic pictures with boyfriend Anwar Hadid: "Happy V-day Lovers".
Pernille Teisbaek
Scandanavian Fashion influencer and stylist Pernille Teisbaek also took to celebrate V-day "Three Kids later and this is still how you make me feel", wearing matching outfits with her husband.
Jennifer Lopez
The singer received a huge bouquet of red roses from her fiancé Alex Rodriguez. February is a special month for the couple, who celebrate their anniversary and the first time they met one another.
Joelle Mardinian
Dubai-based Lebanese beauty and fashion guru Joelle Mardinian shared a wedding picture with her husband and captioned it: "Last year we renewed our vows on Valentine's Day because our marriage is based on Love".
Manal Benchlikha
Moroccan entrepreneur Manal Benchlikha and her husband spent V-Day in their car, in between sets and projects, and she captioned the photo: "TIRED but happy".
Rita Dahdah
Nigerian-Lebanese influencer Rita Dahdah shared a video of her wedding night with the following caption: "I love you so much (even when you're unbearable)".
Chrissy Teigen and John Legend
John Legend revisited his love story with Chrissy Teigen in a cute cartoon video on Instagram, calling their romance one "for the ages".
Nojoud Alrumaihi
Saudi marketing specialist Nojoud Al Rumaihi shared a picture in black and white with her husband. "May I always make you laugh".
Azza Al Mughairi
Emirati and Omani media personality Azza Al Mughairi showed love to her little girls Maria and Rose on Instagram.