Expo 2020 Dubai Kicks Off With Magnificent Ceremony
Hanane Tabet
1-October-2021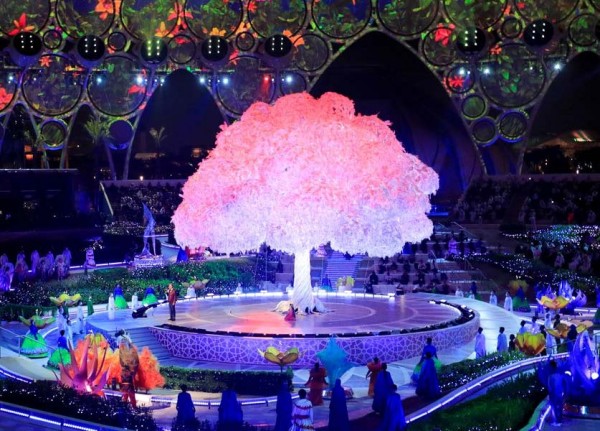 It was as star-studded opening ceremony for Expo 2020 Dubai, the first world fair to be held in the Middle East, and as I watched it live from Beirut, I couldn't but feel both emotional and proud. It was not only about the spectacular fireworks, or the great music and cultural performances: Dubai always knows how to throw a great show. The pride that we, Arabs, are sending a powerful message to the world that we all need to unite and work together for a better and more sustainable future, this pride I felt was huge. And as the Crown Prince of Dubai Sheikh Hamdan Bin Mohammed Al Maktoum said on Instagram: "the world gathers in Dubai."
But enough with the emotions, let's go back to this amazing opening ceremony held Thursday in Dubai, and streamed live. From Italian tenor singer Andrea Bocelli, to British singer Ellie Goulding, Chinese pianist Lang Lang and Saudi singer Mohammed Abdu, the ceremony's performances offered something for everyone, and there were some major surprises as well. Can we stop for a moment and talk about Emirati star Ahlam AlShamsi singing in English and French?
The pop diva performed her ode to Dubai, Di Dubai, with all-women Firdaus Orchestra, led by Lebanese composer Yasmina Sabbah.
The full expo site opens its doors today to exhibitors from almost 200 countries for a six-month world fair of culture, technology and architecture under the banner "Connecting Minds and Creating the Future".