Nudo Milky Joins the Nudo Iconoclastic Family
New Gem Adding Chic Touch
Rita Khoueiry
19-May-2022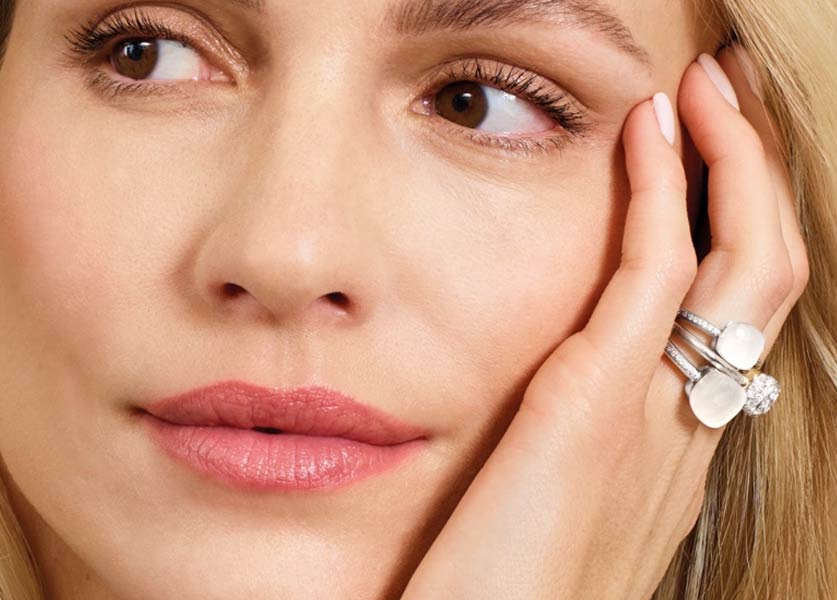 First global luxury Italian fashion fine jeweler Pomellato takes the stage once again this spring with its new Milky Quartz gemstone. Striving to reveal the inner beauty of gemstones, Nudo Milky features a translucent creamy white quartz. Its soft glow can go with nearly everything. You can wear the Nudo Milky Quartz alone thanks to its effortless glamour, or you can stack it with other gems for a stylish look.
Being the first brand to introduce the prêt-à-porter vision into the world of jewelry, Pomellato's work is always based on the discovery of new gemstones. What made the jewelry house a recognized brand all over the world was the Nudo collection. First launched in 2001, this collection has received an immediate success, becoming a best-seller. With this reputation being carefully maintained over the years, Pomellato is today considered as one of the best specialists in colored stones.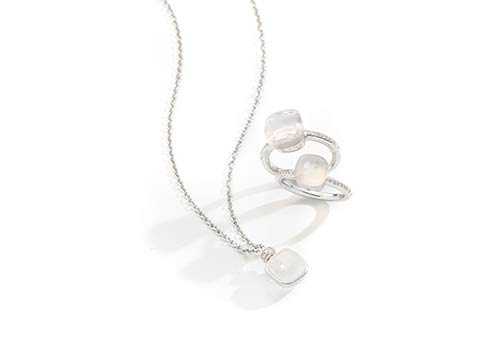 The Nudo collection has presented a wide range of 35 different color gemstones. To celebrate the 20th anniversary of the iconoclastic collection, Pomellato unveiled the Nudo Chocolate that compromises rings in three shades of brown, along with a bracelet. Talking about this season, the brand that is following an environmentally-conscious approach to jewel-creation breaks the rules once again with an ethereal, milky white stone with an alluring translucency.

This chic collection compromises classic and petit size rings, along with a pendant and earrings created with never-seen designs. Crafted by the hands of expert goldsmiths, pieces from this collection will add a touch of Milanese glamour to your outfit.

A new gold alloy has been introduced for the first time in the collection: Manganese White Gold. Thanks to the absolute intensity of the white color without the presence of nickel or palladium among the alloy elements, the Nudo Milky will shine in an extraordinary way. The rings and earrings are adorned with white diamonds as is the pendant. Additionally, the pendant and earrings feature the Clessidra cut, which gives the gem a double-sided profile, bound in the middle by a gold band. As well as adding volume and depth of tone, it allows the gemstone to rest directly on the skin for an intimate connection between the jewel and wearer.

The Milky Quartz has been created using the Nudo cut, a technique excelled by the Milanese brand. The smooth edges of this cut showcase the delicate and subtle beauty of this creamy stone with its intriguing luminosity. The minimalist lines of the Nudo are shown to their best advantage in this unconventional choice of gem.