Frozen Sponge to Perfectly Apply your Foundation
Give your Skin a Glow
Victoria Hidoussi - Madame Figaro
25-May-2022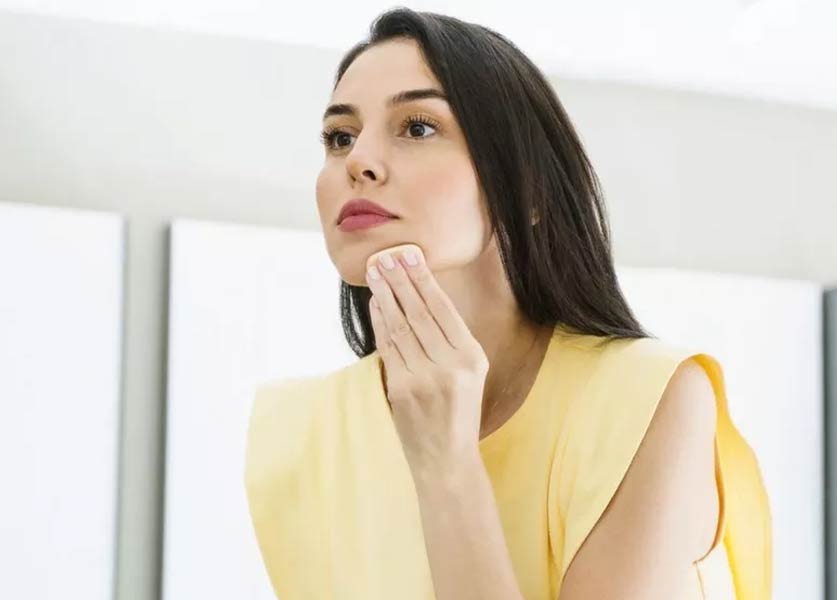 Going viral on TikTok, the frozen makeup sponge will guarantee you a glowing skin.
According to brush lovers, applying your foundation using a moistened makeup sponge rather than using your fingers, ensures a more natural result on your skin. However, it seems that this beauty tip is not enough for the creative minds of TikTok users, who had fun hijacking the mentioned technique. Accumulating millions of views, many video tutorials have proposed a new way to boost your makeup by adding a step that's unexpected, to say the least: freezing your makeup sponge before use.
Here are the steps to follow for the perfect result:
• Soak the sponge in water for 30 seconds
• Wring it out very well
• Place it in the freezer for at least 1 hour
• Drip a few drops of your foundation onto the sponge, before applying to your face normally
The freezing procedure has been adapted for the facial massage using the Gua Sha and the Rollerblading in view of the benefits of cold for the skin. This trick will:
• Give your skin a rosy "glowy" finish
• Tighten the pores
• Awaken the eyes
It's true that this trick will let your face glow; however, certain hygiene measures should be taken into consideration. For example, it's best to pack it in a separate, sterile compartment to prevent bacteria from spreading to the object and thus to our skin.