Tulle and Cotton Candy Dresses Leading Looks in French Riviera
Mitia Bernetel - Madame Figaro
30-May-2022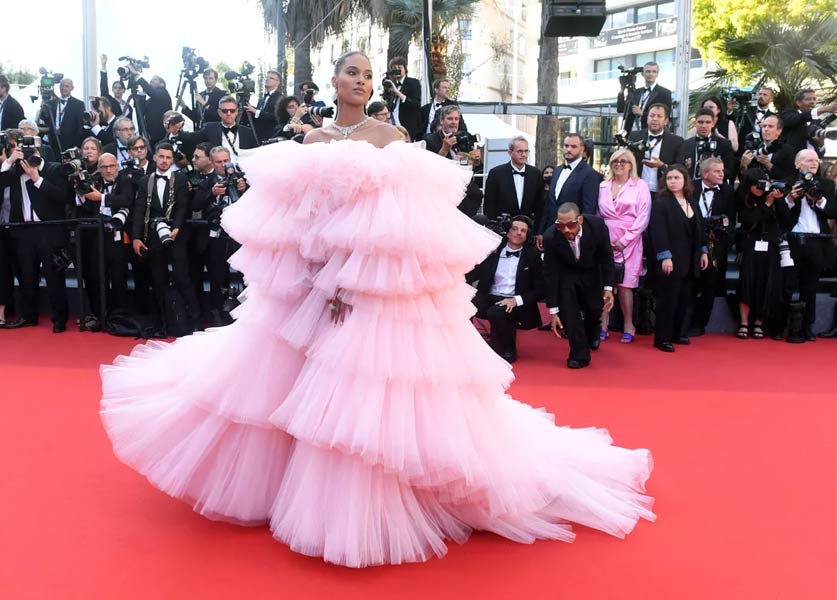 Tulle, volume, and more tulle. Spectacular colorful dresses stole the show in Cannes. Celebrities have been going insane for full tulle looks with voluminous sizes.
Year after year, the International Film Festival showcases the most fashionable trends of the season. During its 75th edition, the long-awaited festival has proved that green is the color of the occasion: it has collected all the votes of the stars on the steps of the Palais des Festivals. Green was not the only star of the fortnight. "Chantilly" dresses, designed with cascades of ruffles, were winning the show. Eye-catching fluffy outfits marking elegant appearances.
Among the famous faces who have been seen wearing voluminous tulle creations were Cindy Bruna, Léonie Hanne, Elvira Gavrilova, and Lou Ruat. So many appearances that offered a great show to the Croisette, between enchantment and comedy.
French fashion model Cindy Bruna appeared in an outstanding pastel pink gown signed Giambattista Valli; a cascade of tulle was walking on the red carpet.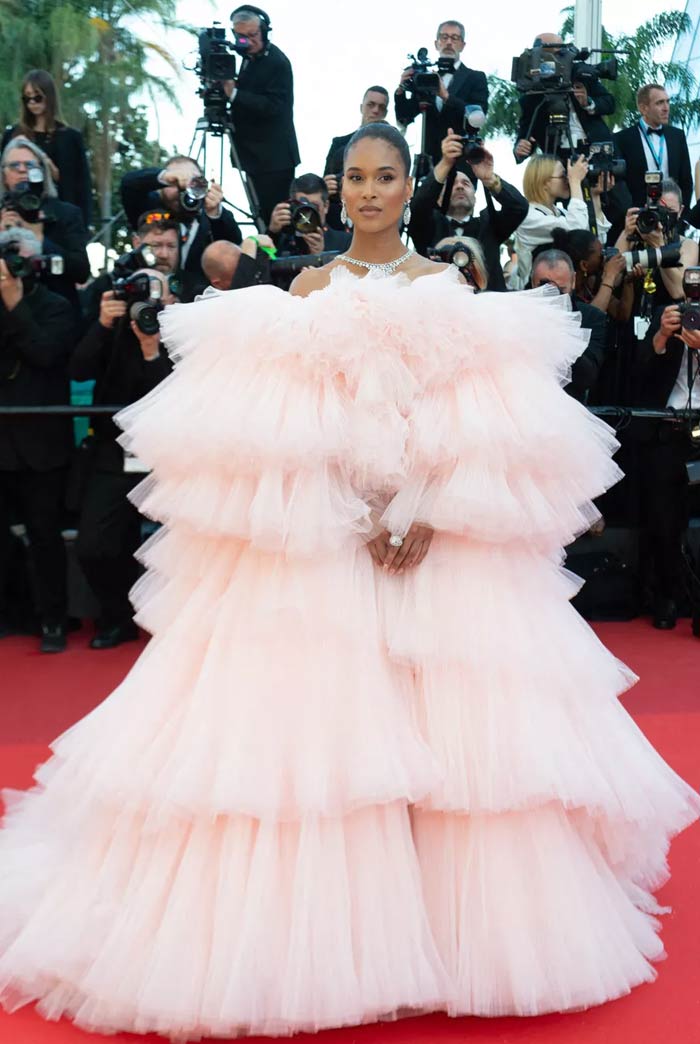 German fashion influencer and blogger Léonie Hanne walked on the red carpet wearing a Barbie pink dress, looking really like a Barbie doll! With huge ruffle sleeves and a deep neckline, the amazing gown signed Nicole + Felicia was designed with breathtaking cutouts on the bodice.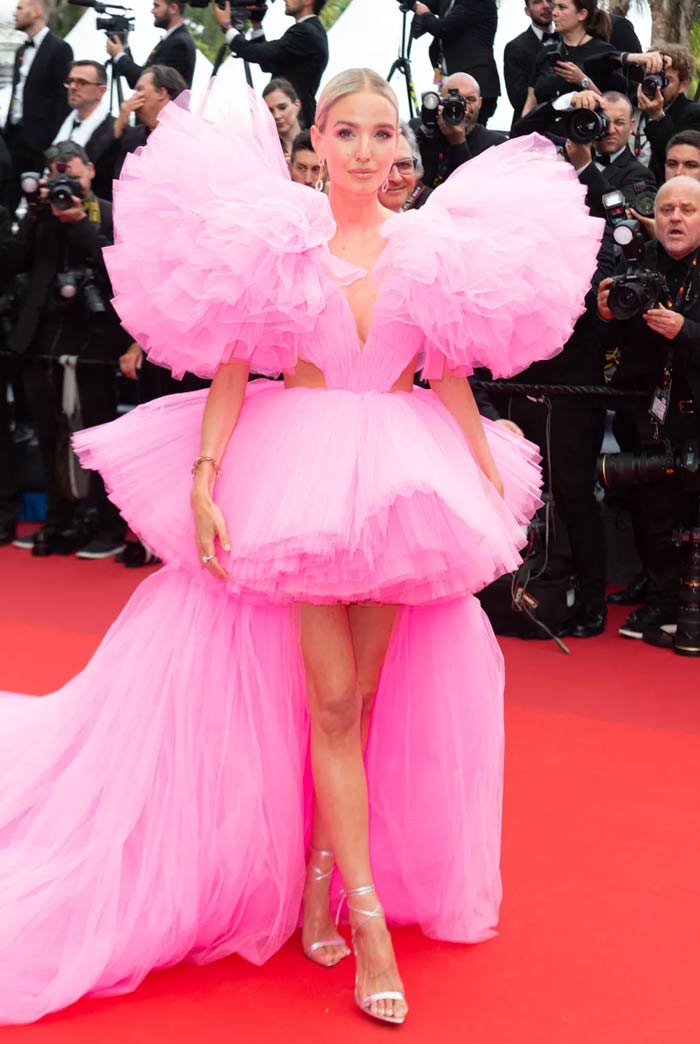 Ukrainian businesswoman Elvira Gavrilova opted for a strapless dress in the colors of the flag of her country. The combination of blue and yellow tulle gave her a unique allure on the red carpet.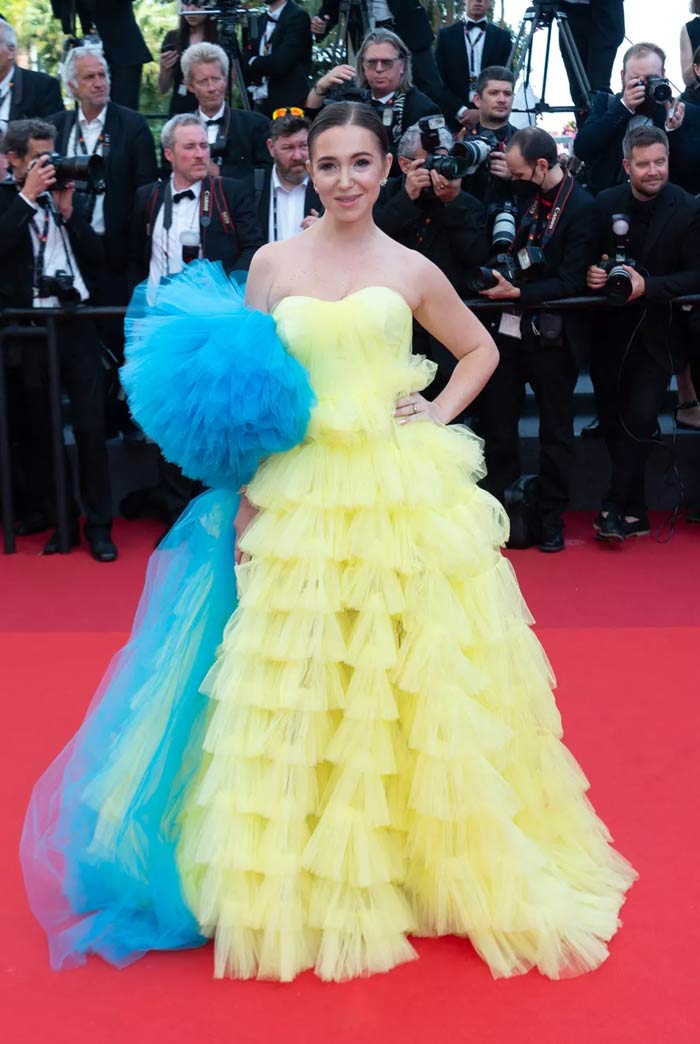 Lou Ruat, Miss Provence 2019, appeared in a greyish blue gown signed Christophe Guillarme. She looked like a charming princess in this voluminous tulle dress.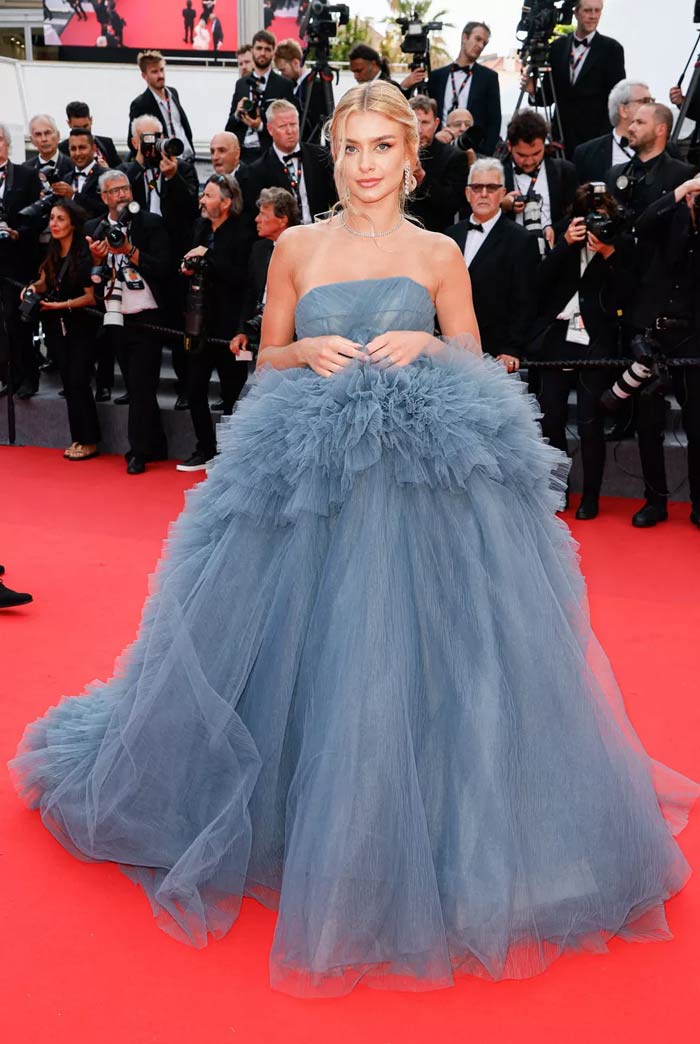 The 75th edition of Cannes Film Festival was marked by XXL dresses signed by Giambattista Valli, the specialist in the field, or Off-White. Captured by camera flashes on the red carpet, the glamorous tulle creations left an exceptional mark.