Max Mara Showcases its Resort 2023 Collection in Lisbon
Declaration of Love to Portugal
Marion Dupuis - Madame Figaro
30-June-2022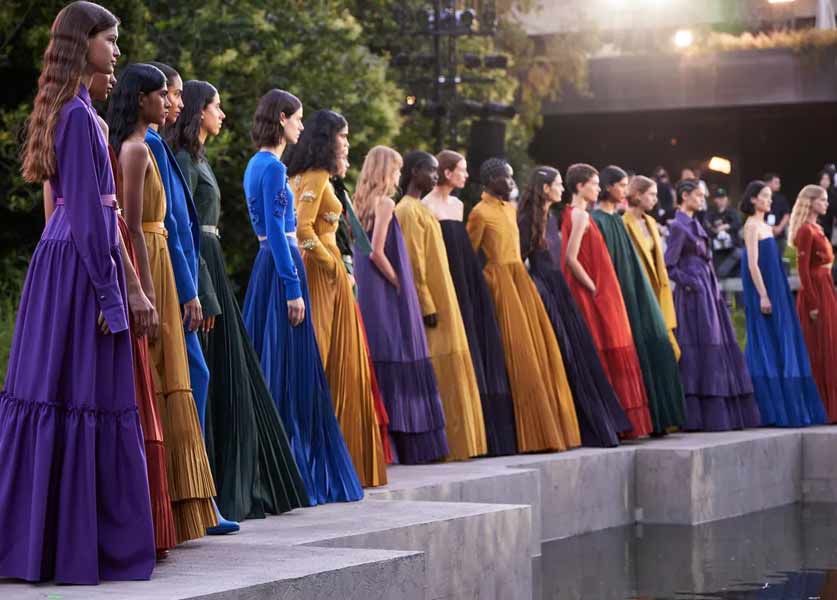 To unveil the Resort 2023 collection, English creative director of Max Mara Ian Griffiths opted for Lisbon as location. It's in the gardens of the Calouste Gulbenkian Foundation where all the magic happened: Portuguese blues, sense of sweet reverie and wonder, chic heroines…
"When you say Lisbon, an image comes to mind. It's a city full of romance, charm, character, where new and old blend harmoniously, where heritage and tradition meet modernity and creativity. And it has so much to tell. I was inspired by one woman in particular, a poet, politician and intellectual, who, for me, represents the heart, soul, passion and spirit of this great capital. Her name was Natália Correia," mentioned Ian Griffiths.
Another muse of the collection that combines the history of the country with the present: the beautiful Carminho, representative of the young generation of Fado singers, a real star in Spain and Portugal.
Stars like Claire Danes, actresses from current series like Ashley Park and Mindy from Emily in Paris, along with Portuguese personalities were present in the a museum that was created with brutalist architecture, housing an extraordinary collection of art objects and paintings spanning four millennia.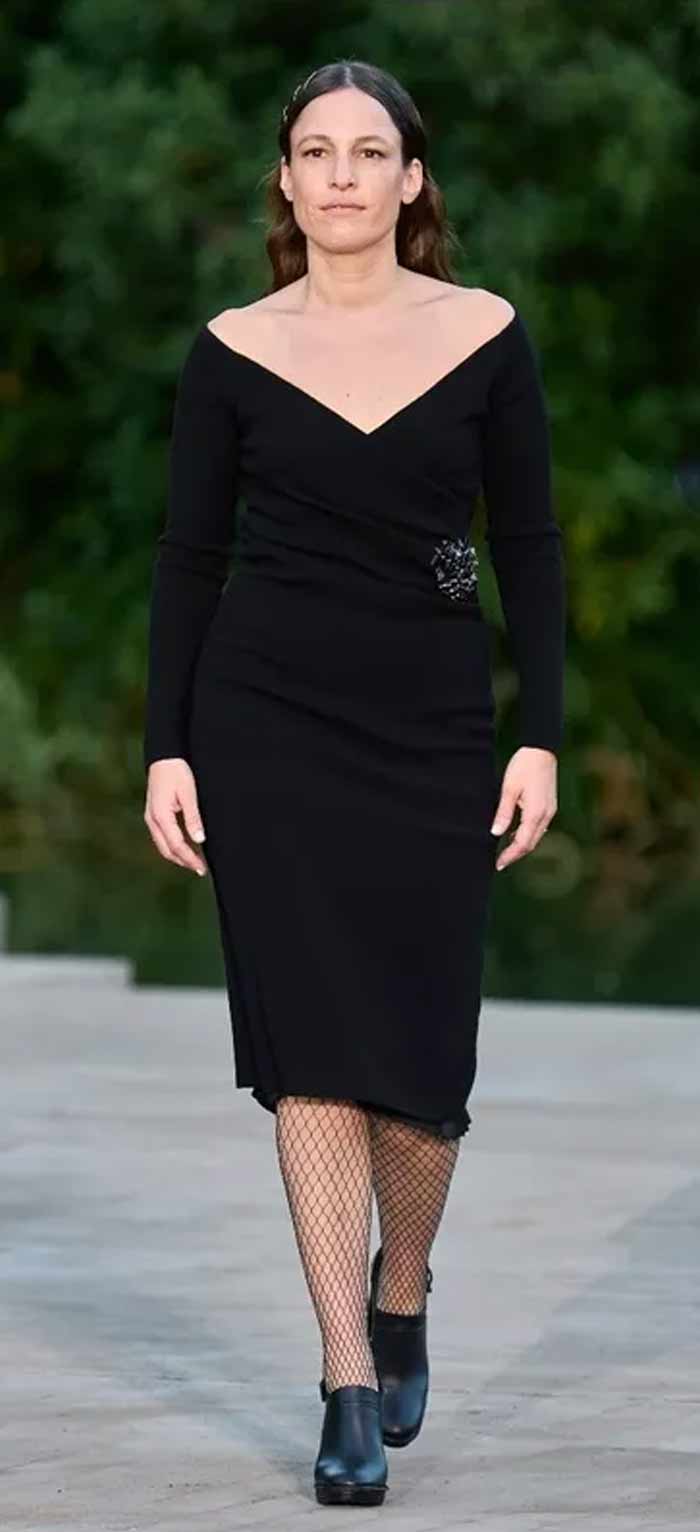 Chic and sensual
The fashion show started with a girl in all black fishnet stockings and short-suit embroidered with black rhinestones, revealing her shapely legs under a long coat with the hood up - immediately announces the color. A wardrobe compromising pencil skirts associated with shirts with puffed sleeves or cropped tops in knitwear very sensual and low-cut, in addition to long pleated dresses that leave the shoulders bare and high-waisted white pants worn with strapless tops.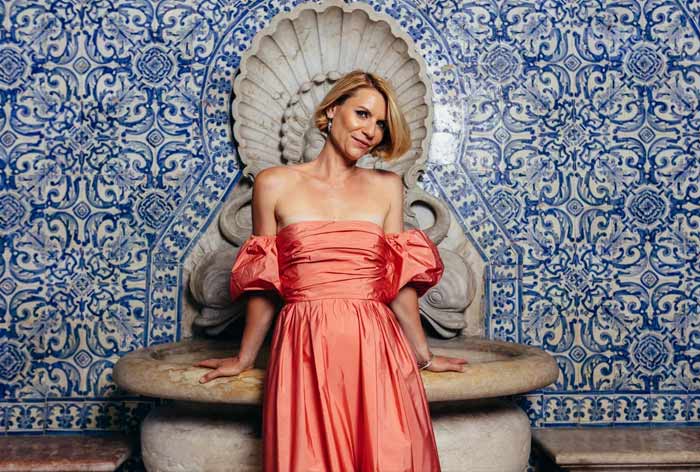 Carminho, whose fado resounds on the catwalk, also passes in a little black dress that follows the lines of her body. The long cashmere coats or the iconic Teddy Bear of the label come to warm up the legs and the naked shoulders of these elegant and ardent heroines.
What left us mesmerized the most was the long pleated dresses in belted taffeta, which intense monochrome colors - purple, ultramarine blue, bottle green, orange red, saffron yellow - illuminate the lush greenery surrounding the Gulbenkian Museum.