N°1 De Chanel Line Getting Bigger
Beauty Ahead of Time
Rita Khoueiry
1-July-2022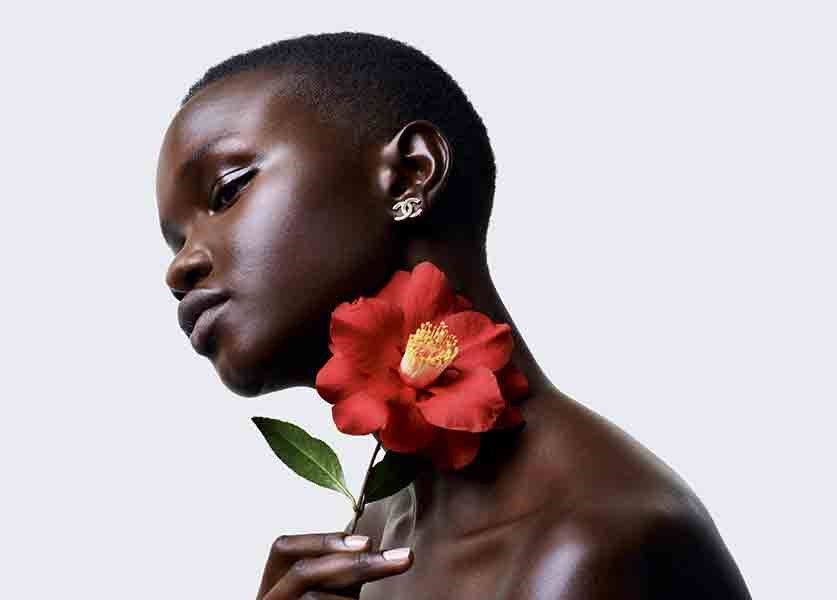 French luxury house Chanel does not only excel in fashion, but also in beauty products. Known for its holistic approach to beauty, Chanel produces its products in an effective, eco-responsible, and enjoyable way. Two new products were added to its signature N°1 DE CHANEL line:
• RED CAMELLIA REVITALIZING ESSENCE LOTION
• RED CAMELLIA REVITALIZING BODY SERUM-IN-MIST

Thanks to its advanced scientific research related to camellia science and the art of formulation, the French house has been able to prove the remarkable revitalizing benefits of red camellia flower. For the first time, this extract has been introduced into the house's skincare products, which prevents and corrects aging signs.


Chanel experts worked hand in hand to create a wide range of 11 unique formulas that offer unprecedented sensory appeal as well as efficacy, with great care: a silky gel and a comforting cream, an evanescent mist and a surprising powder that transforms into an ultra-soft foam… Some textures are creamy, and others are more enveloping or water-like. However, each provides various sensations for the ultimate wellness experience.
Through meticulous blends of some of the most environmentally friendly raw materials, N°1 DE CHANEL offers effective and multi-sensorial formulas. Formulas were developed to feature a high percentage of camellia-derived active ingredients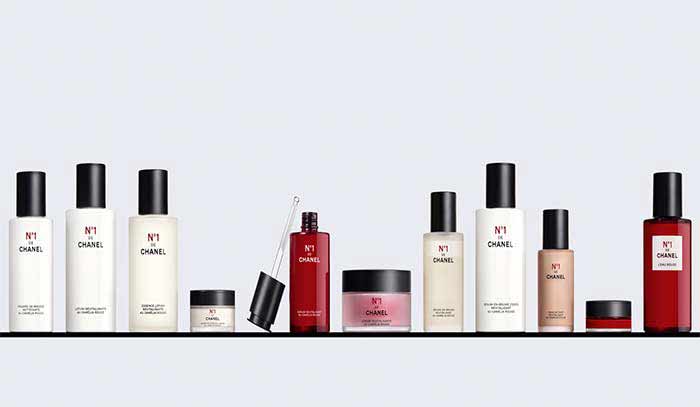 1- Red Camellia Revitalizing Powder-to-Foam Cleanser
Infused with camellia extra and oil, its creamy formula eliminates impurities and offers a sensation of comfort.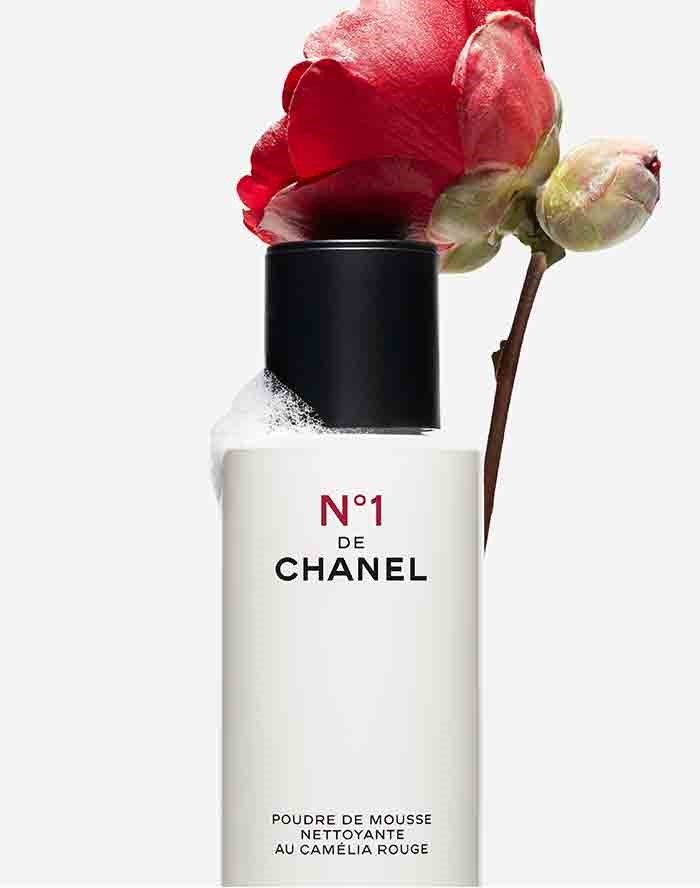 2-
Fresh and Toning Lotions

Red Camellia Revitalizing Lotion
The revitalizing lotion is so incredibly lightweight that one might even forget it has been applied. Applied before the REVITALIZING SERUM, it hydrates and improves skin's elasticity.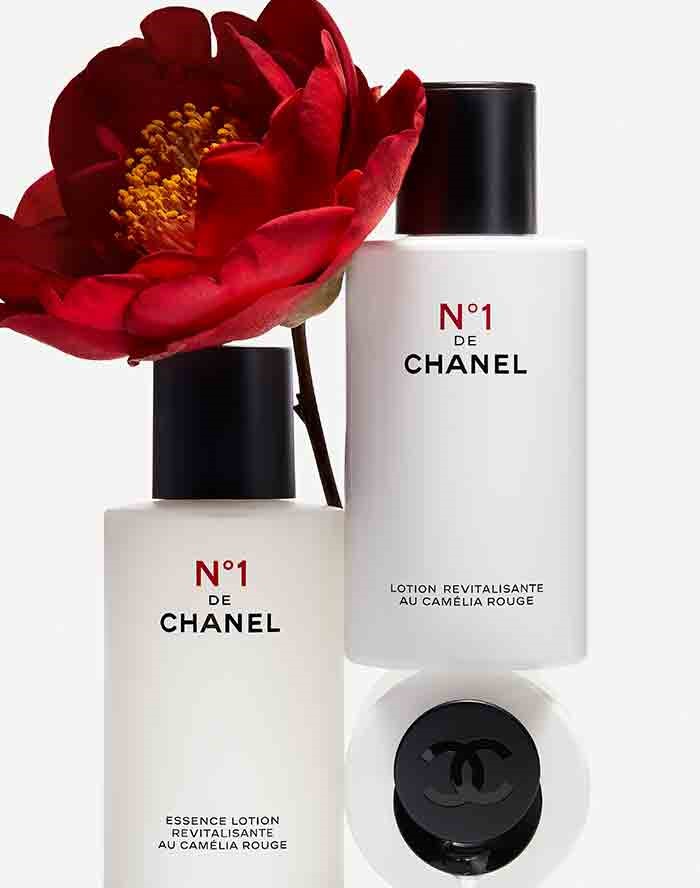 Red Camellia Revitalizing Essence Lotion
It envelops the face in a wave of freshness. Its formula glides perfectly over the skin and is absorbed almost instantly.



3-
Red Camellia Revitalizing Serum
Enriched in red camellia extract, the Revitalizing Serum is the key skincare step in the N°1 DE CHANEL beauty ritual. It delivers a cooling effect before immediately being absorbed into the skin, and corrects the 5 signs of aging.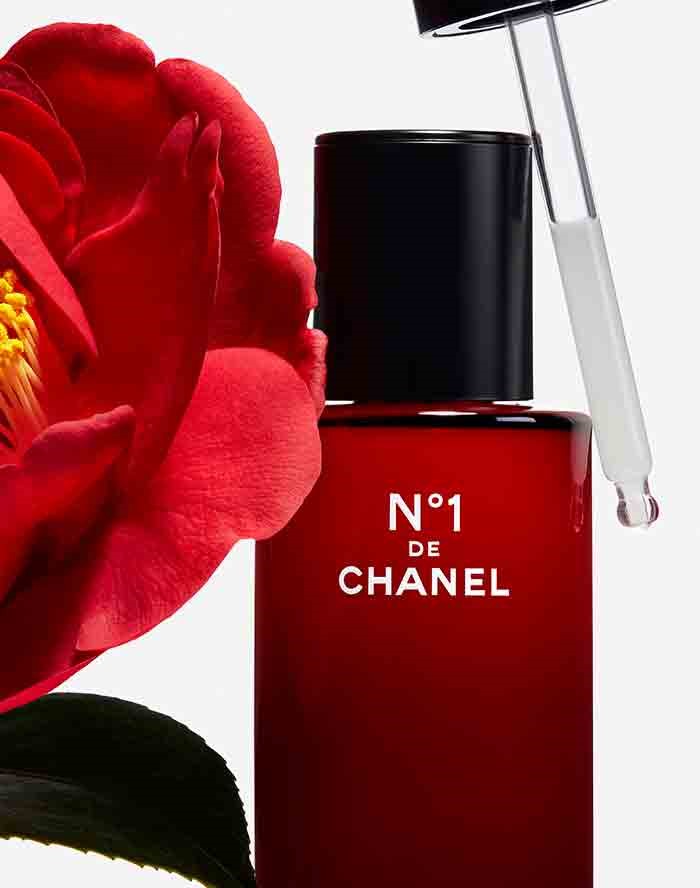 4-
Silky and Comforting Creams
Red Camellia Revitalizing Eye Cream
The sensory appeal of a pearly, silky, delicate gel that absorbs into the skin for a hydrated and illuminated eye area and well-rested appearance.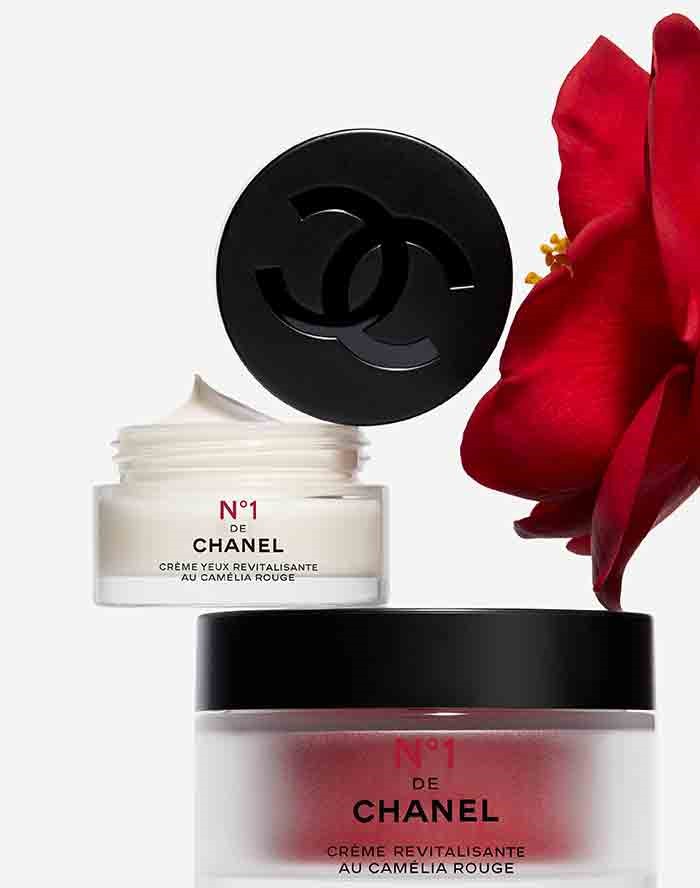 Red Camellia Revitalizing Cream
Enriched in red camellia extract and oil, it visibly soothes wrinkles while giving the skin a sensation of comfort.


5- Lightweight and Energizing Mists
Red Camellia Revitalizing Body Serum-in-mist
Enriched in camellia water, it delivers a refreshing sensation upon application, while the oil phase releases the rich benefits of the formula's actives into the skin.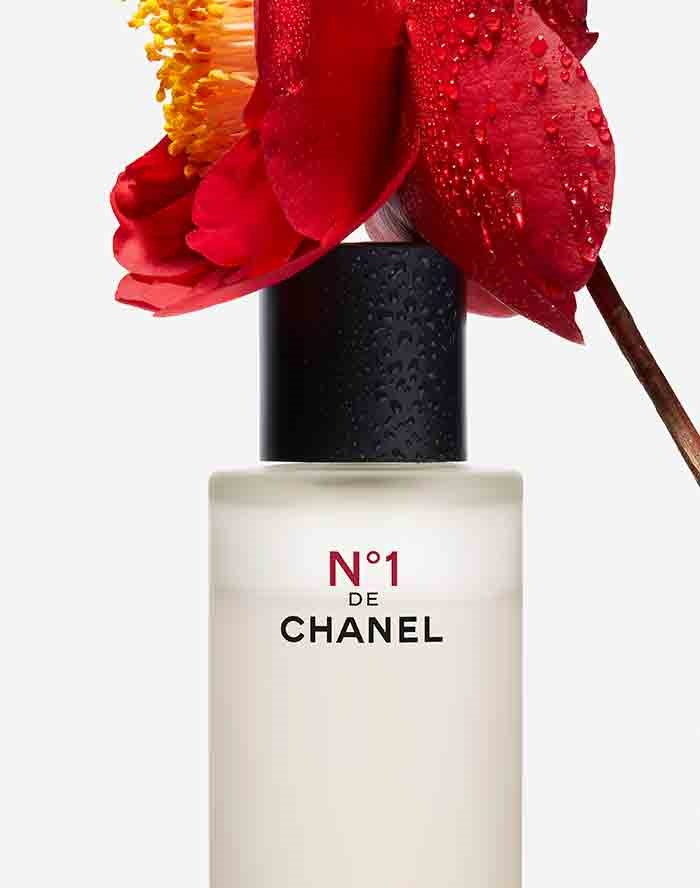 Red Camellia Revitalizing Serum-in-mist
Gentle and lightweight, this fine mist awakens the senses. Used on bare or made-up skin, it offers comfort and radiance.


6-
Fluid and Buildable Makeup
Red Camellia Revitalizing Foundation
The skin feels more comfortable, looks instantly more radiant, and appears smoother after one month of use.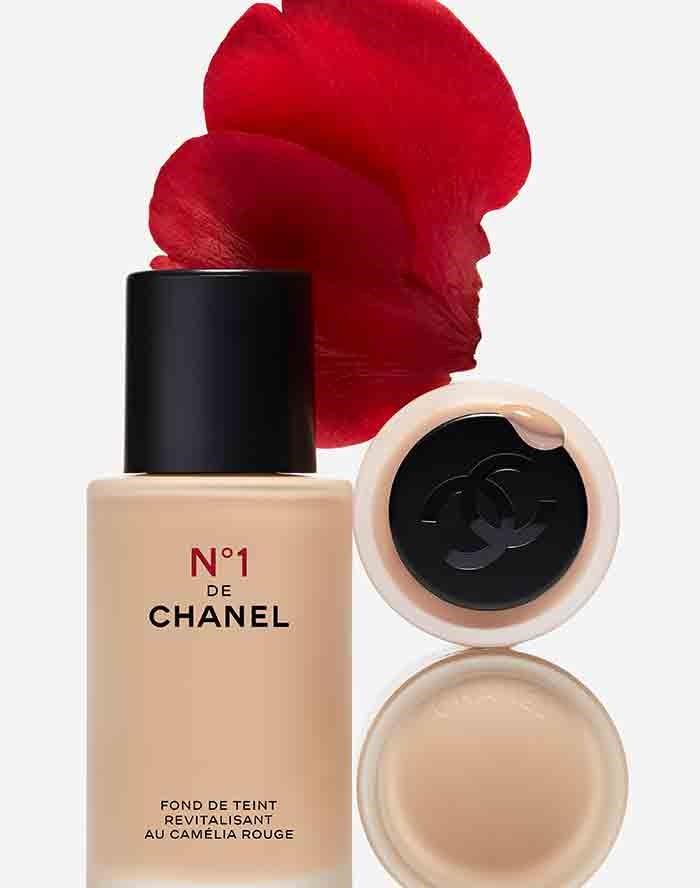 Red Camellia Lip and Cheek Balm
The smooth, non-oily texture melts instantly on the skin and provides an immediate sensation of comfort and hydration.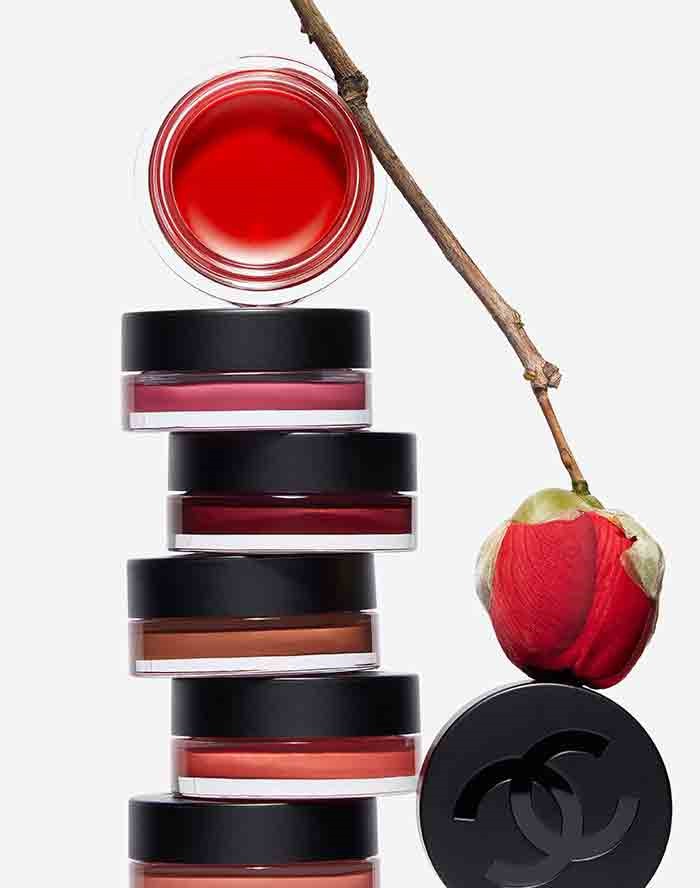 7- L'eau Rouge
In one generous spritz, L'eau Rouge delivers an energizing yet delicate sensation of freshness. With round, sparkling, voluptuous, and enveloping floral notes.