Giorgio Armani Privé Haute Couture Fall/Winter 2023
Pétillant
Rita Khoueiry
22-July-2022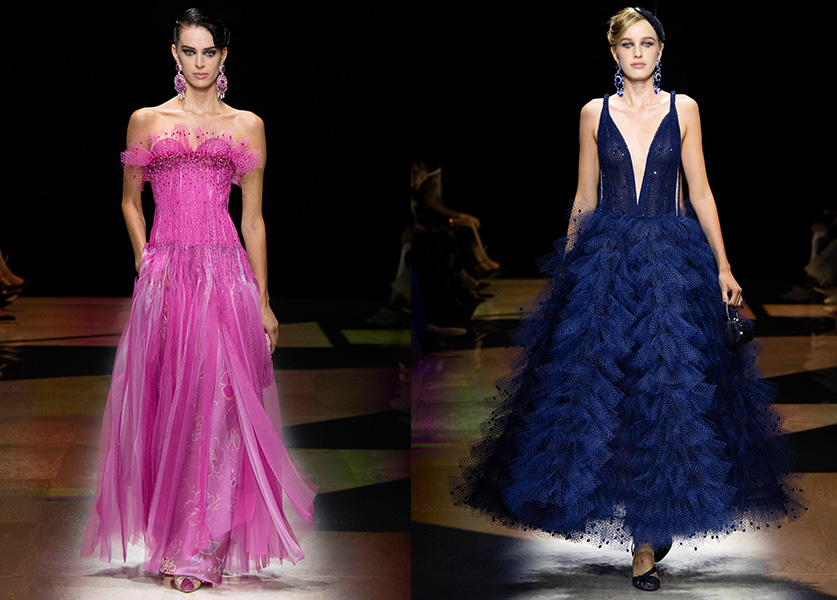 For its Fall/Winter 2023 Haute Couture Privé Collection, Italian luxury fashion house Giorgio Armani opted for a strong fashion theme: a collection that emerges from the necessity to provide new space to sparkle and frivolity.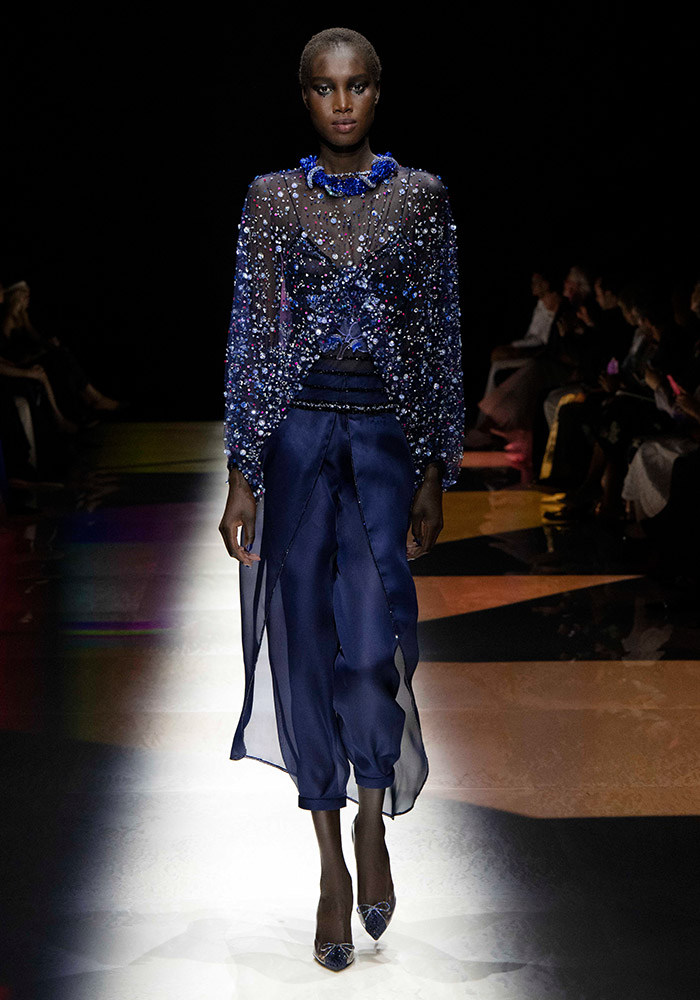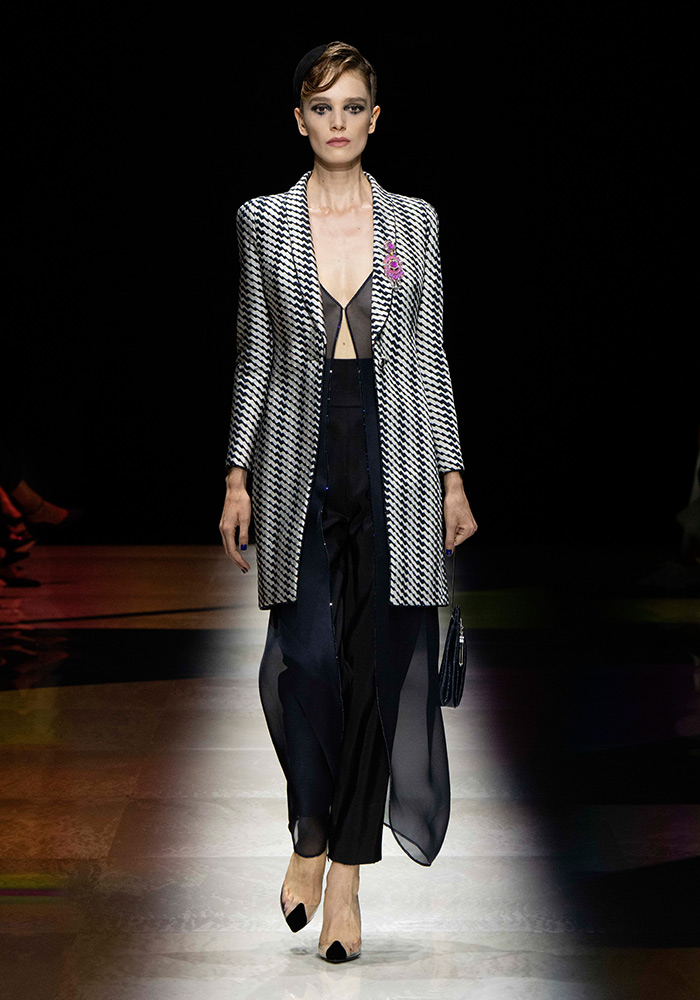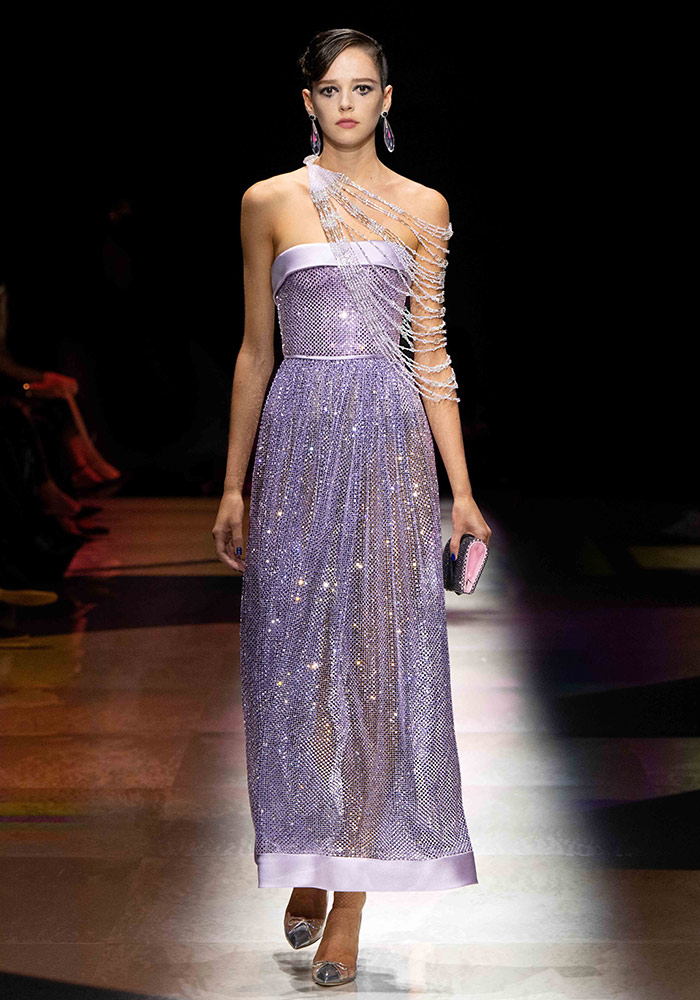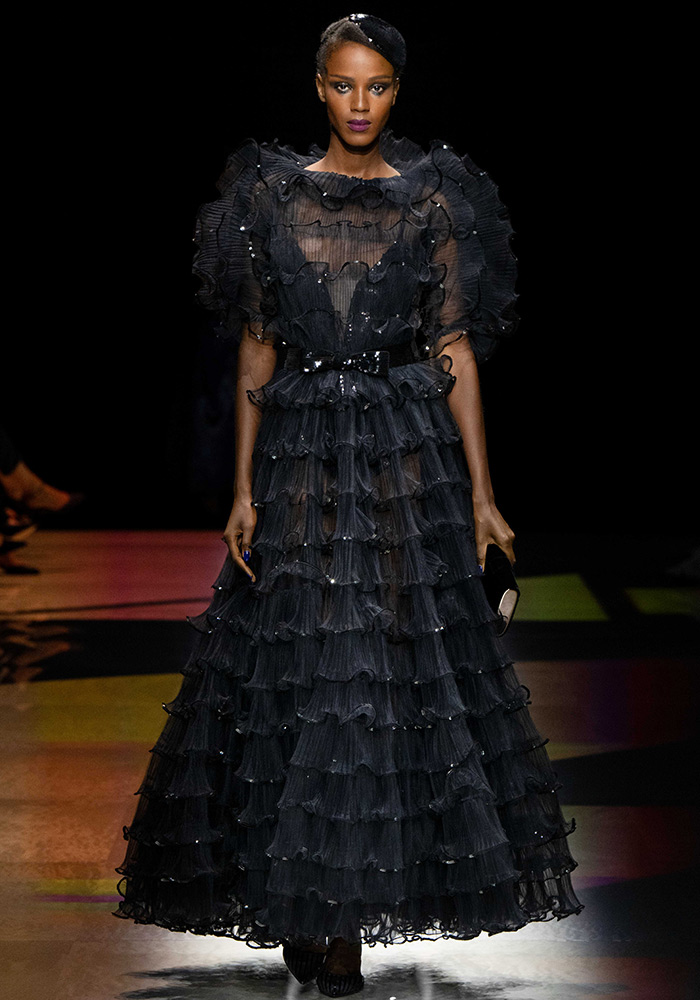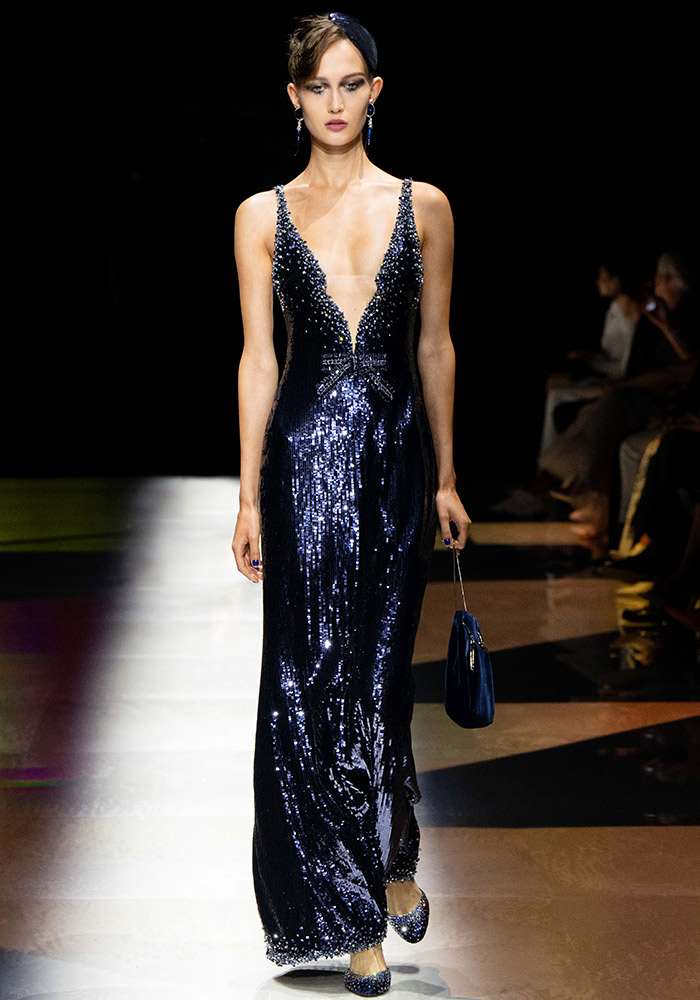 Known for its distinctive style, the realism, the fashion house always aims to offer an escape into dreams and creativity. In this special collection, Giorgio Armani reflected the 1920s' style; a decade where the woman was independent, strong-willed, and brilliant.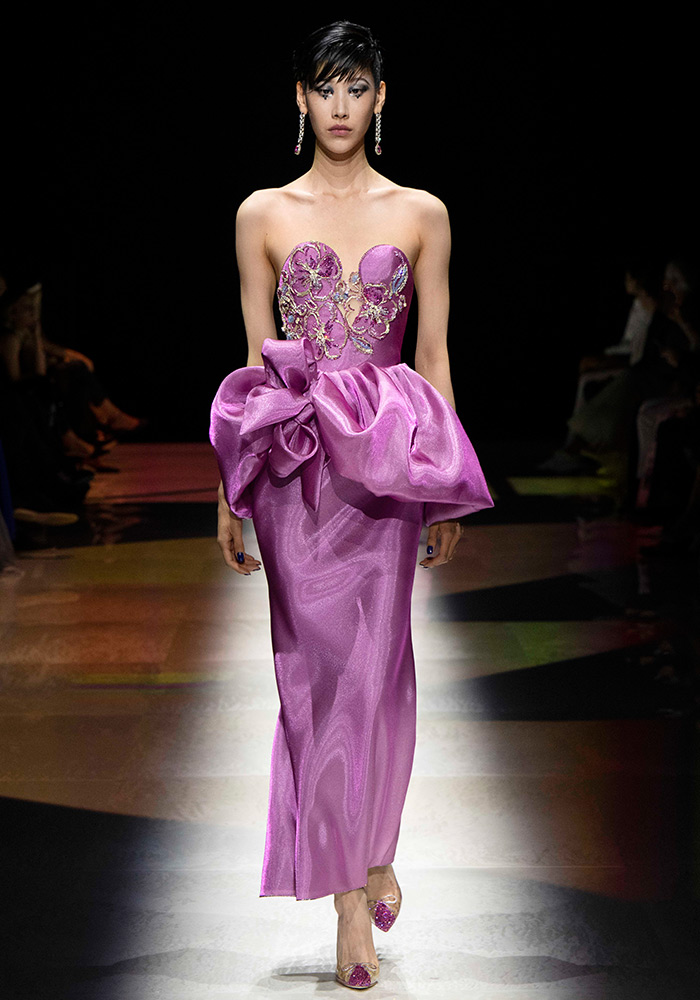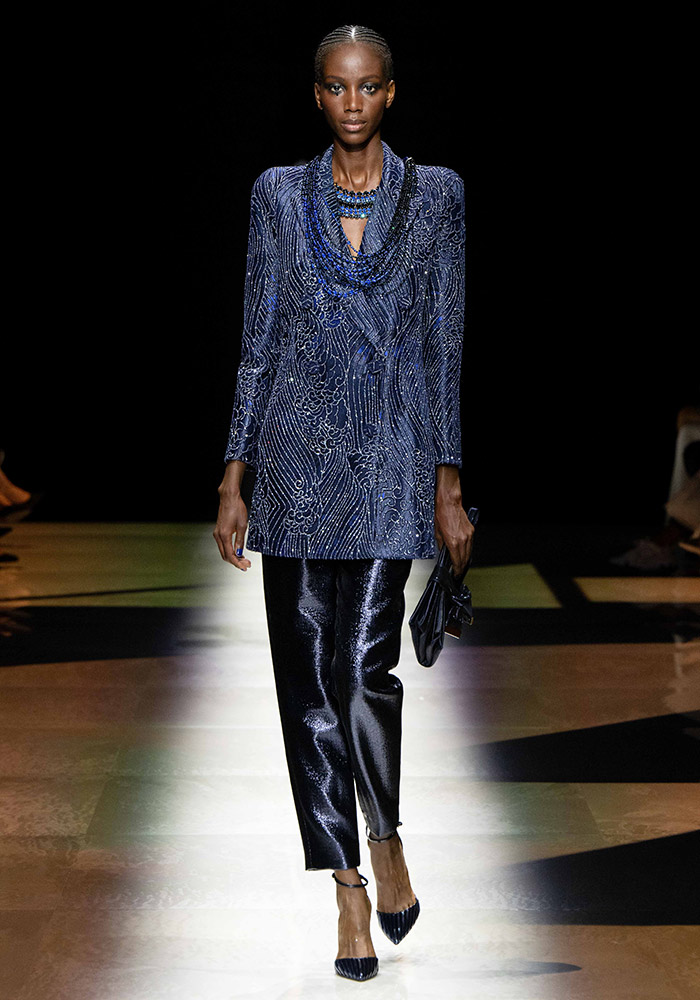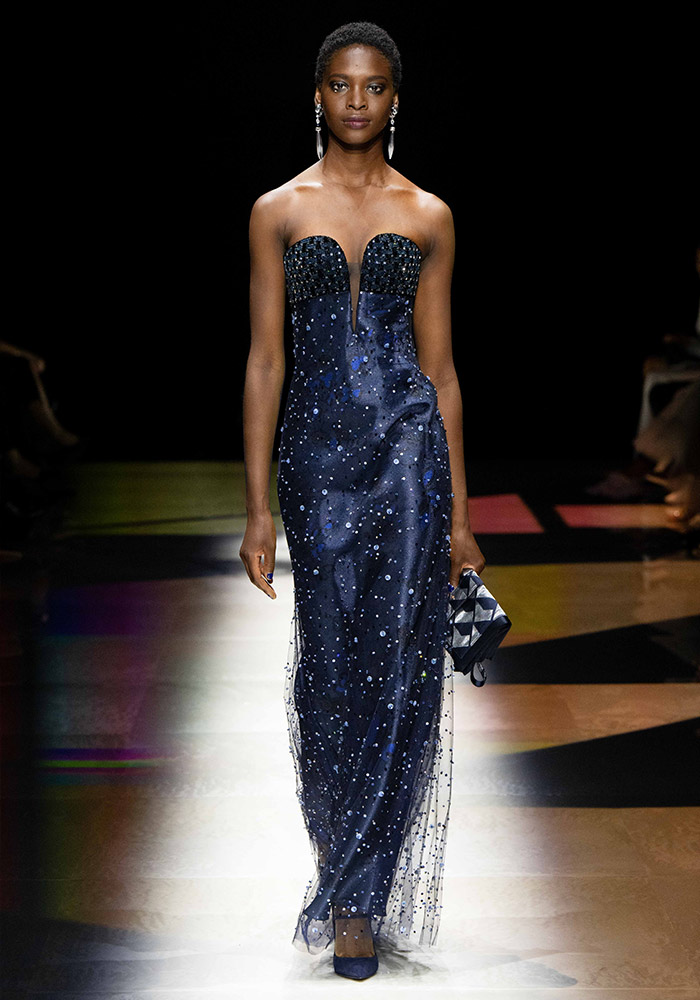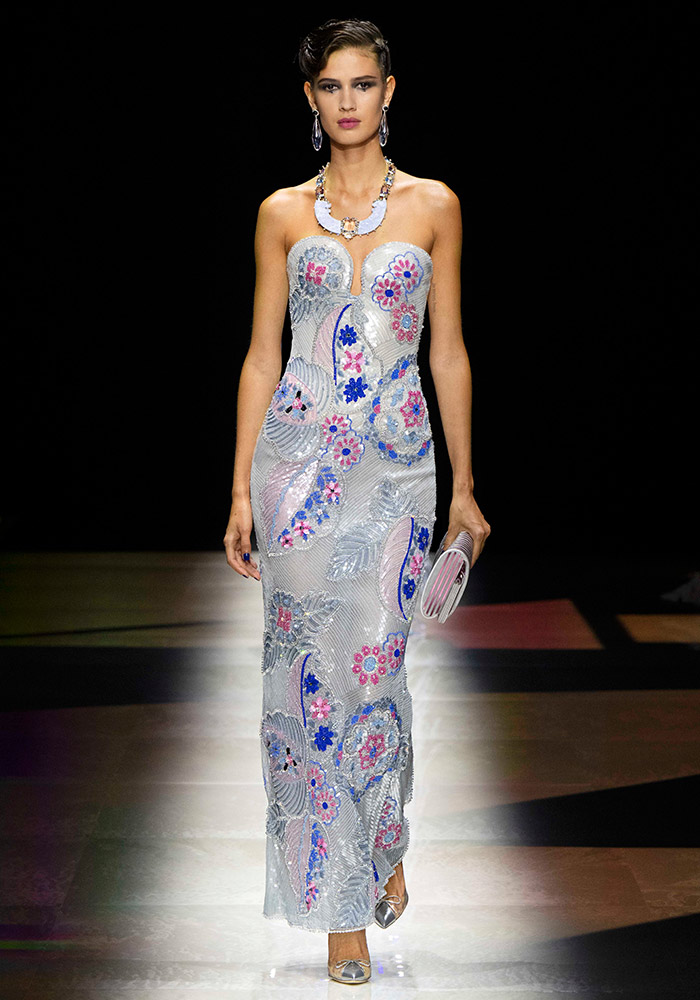 A rebellious elegance mirrored in minimal silhouettes, along with voluminous and evanescent creations. Sophisticated, elongated jackets are adorned with embroidery; trousers embrace curvilinear shapes to then tighten at the ankle; long strapless dresses are gleaming and almost weightless.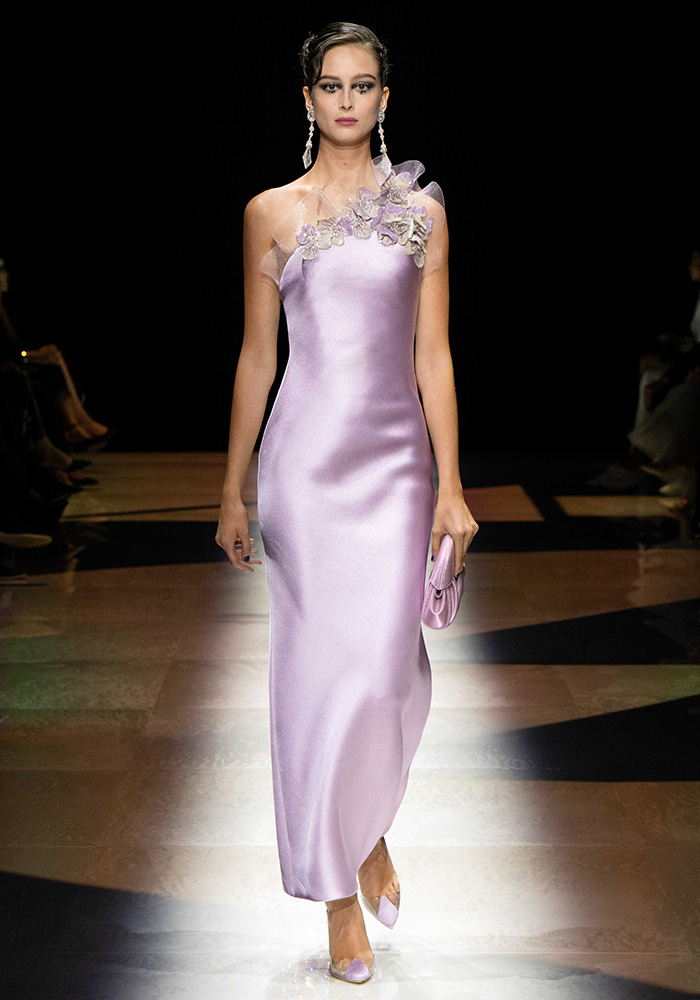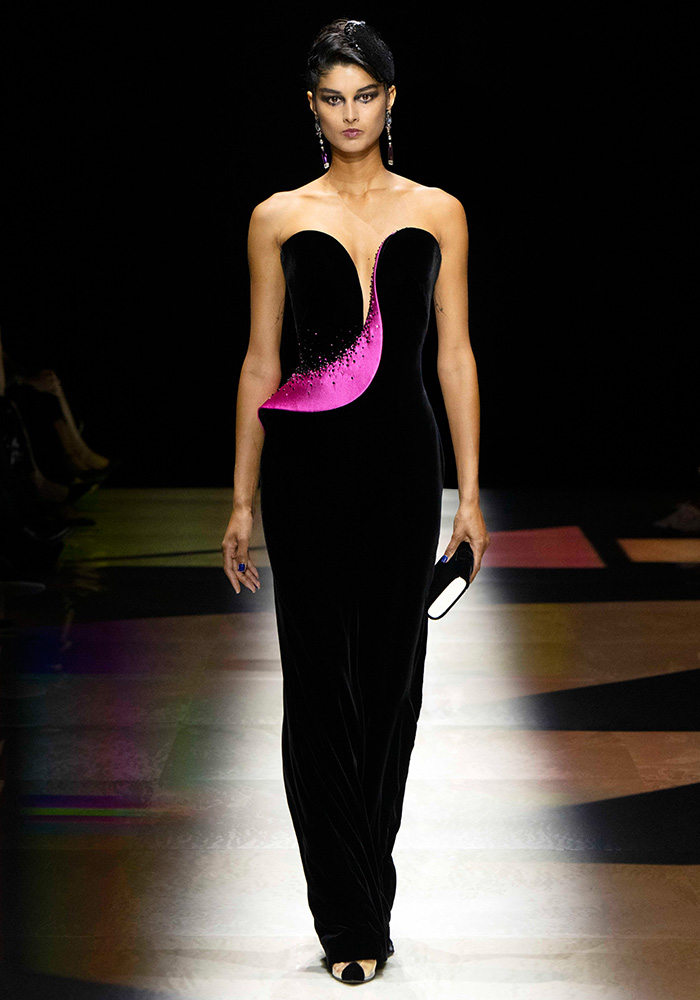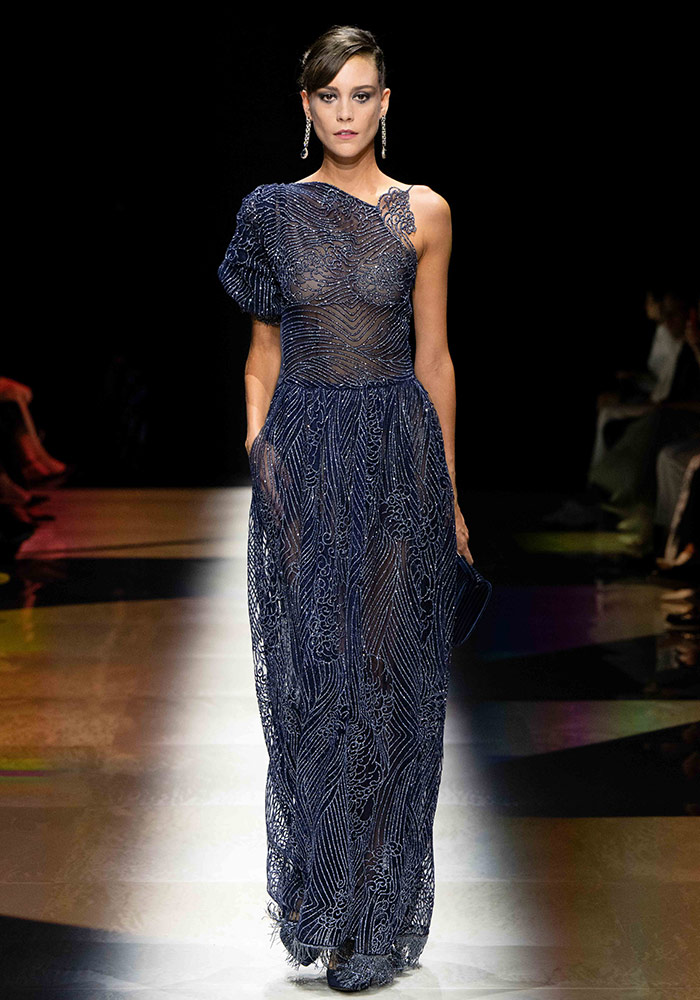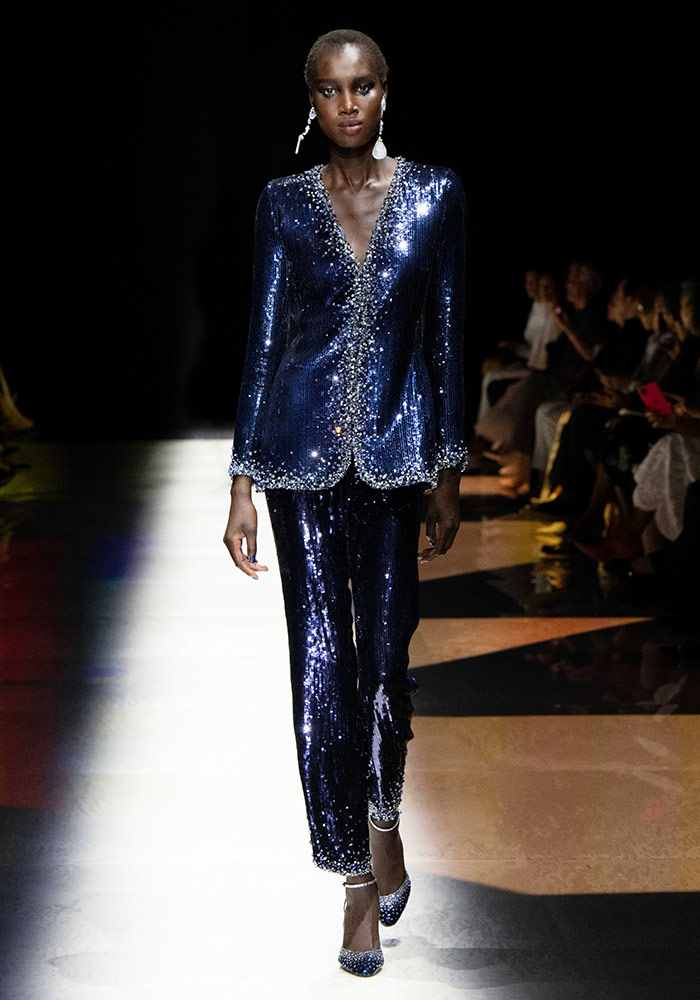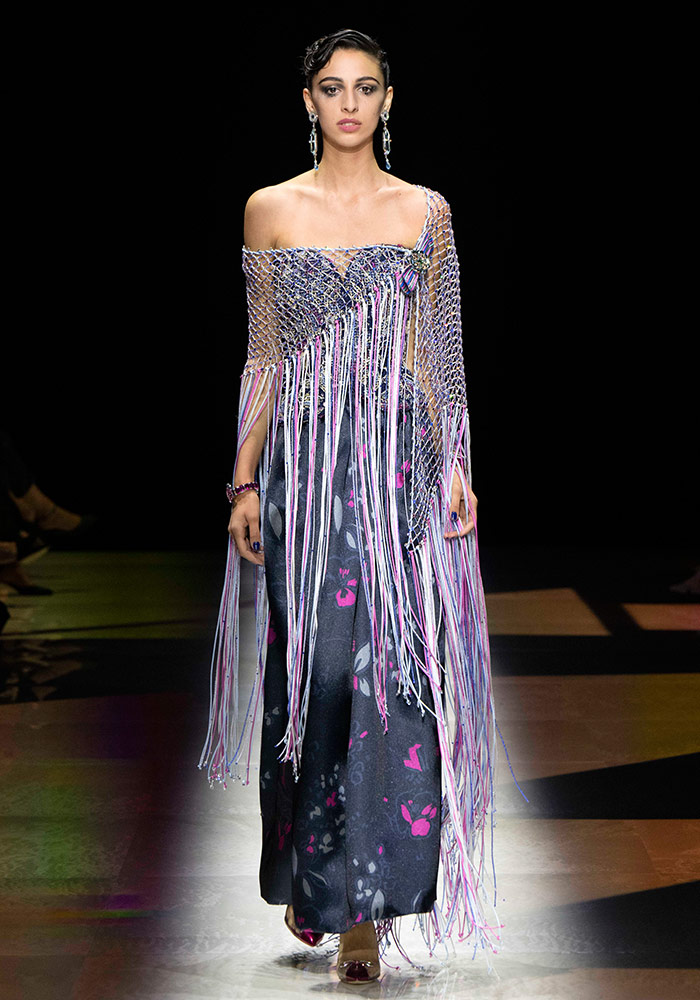 Details of this collection remind us of the Eastern world while the optical motifs on day suits are broken up by splashes of bright color that ignite the palette of whites, blacks and blues with hints of intense blues and pinks. The light refracted by the embroidery takes over in a persistent magical movement that sends a message of pure feminine energy.