4 Inspiring Fashion documentaries To Watch This Month
Christina Jaber
15-October-2020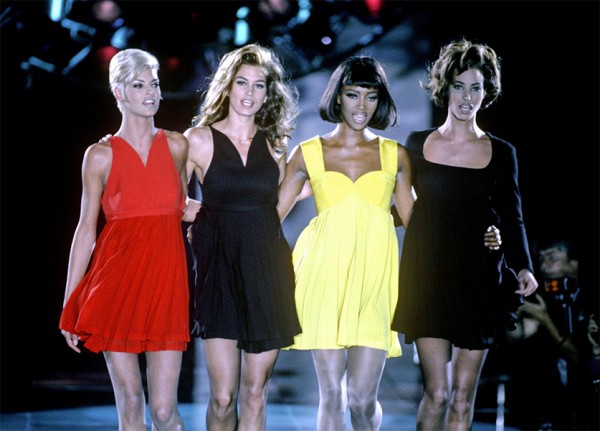 Fashion is not only about the clothes and the accessories, it's about art, creativity, talent, craftsmanship, and imagination. Fashion, through designers, photographers, editor, or models, inspires people all around the world and makes them dream.
Thanks to fashion documentaries, we now know more about our favorite designers on one hand, and about this amazing industry on the other.
Here are four of our favorite fashion documentaries that will add so much to your knowledge, while inspiring you.
Salvatore: Shoemaker of dreams
Directed by: Luca Guadagnino
It's a 2020 Italian Enlish-language documentary that revolves around the life of Salvatore Ferragamo.
The documentary that premiered at the Venice Film Festival earlier, is an inspiring biography of the designer's life. It follows the Italian designer from his birthplace in the Southern Italian region of Campania to the United States, from apprentice shoemaker in Naples to owner of the Hollywood Boot Shop in California, to his decision to return to Italy, to live and work in Florence, mastering his craft and rising to success as a visionary businessman and artist.
House of Cardin
Directed by: David Ebersol and Todd Hughes
The documentary dives into the creative pioneer and living legend's life, starting from his collaborations with Christian Dior, up until his desire to a more democratic fashion. This documentary will inspire you because it is a real peek in the mind of the designer, in addition to exclusive access to his archives and empire.
The Supermodels
Directed by: Barbara Kopple
A Docuseries about the 4 supermodels Naomi Campbell, Cindy Crawford, Christy Turlington and Linda Evangelista. This documentary will take you back to the 1980's and will follow the rise of the 4 models from the 80's until the 90's.
Naomi Campbell has posted on Instagram about it.
Calendar Girl
Directed by: Christian D Brunn
An American documentary film about Ruth Finley, founder and editor of the Fashion Calendar.
Her game changing calendar and more on empowering designers, fashion and women since 1941 will not only motivate you, but will educate you on the important features of the fashion industry.