5 Inspiring Instagram Captions By Hend Sabri
Samar Maatouk
19-November-2021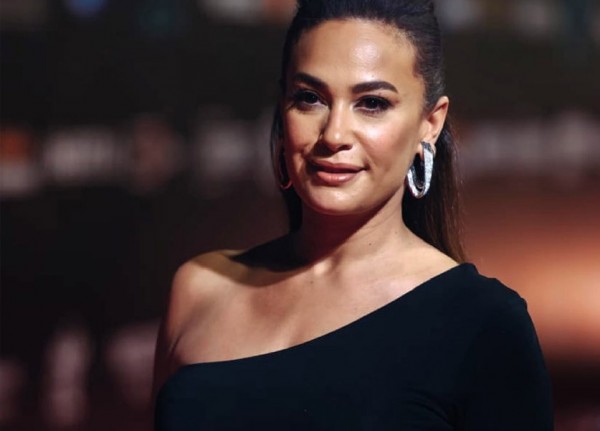 Tunisian actress Hend Sabri is the epitome of natural beauty and spontaneous personality. Not only she is a star in the Arab world with over 3 million followers on Instagram, she's also a humanitarian activist and a fashion muse to many.
As she will be celebrating her birthday on November 20, we gathered for you some of her most inspiring and uplifting Instagram captions. Enjoy!
It is all in your head
In a previously shared post, Hend Sabri appeared stunning in a white and gold statement blazer and beautiful flying hair to tell you, with closed eyes, that "everything you can imagine is real". With this famous quote by Pablo Picasso, the actress who made the list of the most influential persons in the Arab move industry, is reminding us of the power of our thoughts and that anything is possible with an 'open mind'. Go ahead, close your eyes and dream!
Be fit, stay fit
The Tunisian actress appeared in a recent post performing outdoor exercises with the help of her coach. She looked fresh in black leggings and a pink tank top and tried to get us motivated to workout by writing: "Becoming strong does not start in the gym, it starts in your head!" This is to remind us to make exercise a habit and stick to it to improve our mental and physical health.
Embrace the challenges
Shining in an optimistic blue outfit and a natural attractive makeup, Hend Sabri invites us to change the way we think and always see the light at the end of the tunnel with an inspirational quote by the American journalist Sydney J. Harris. While everyone gets a bit overwhelmed at times, we just need to remember that there is always a light of hope at the end of the tunnel and that we must be also aware of the challenges encountered on the road to that light.
Always hope for the best
Hend Sabri welcomed the previous new year with a joyful smile and a radiant hope-reflecting bright outfit, advising us to always choose to have hope in our ability to overcome every year's challenges that we cannot control. Following this (extremely!) different past year, this is an opportunity to put the past behind and hope for better days.
Every day is a vacation
Looking fresh in a vacation mood with a bare-faced makeup look, the actress urges us to learn how to enjoy life on a daily basis without struggling every morning to make our day more exciting. To figure out what makes us happy and create a life we don't need to escape from.